Explore  •  Create  •  Share
Featured Video
A Forgotten Canadian Olympic Star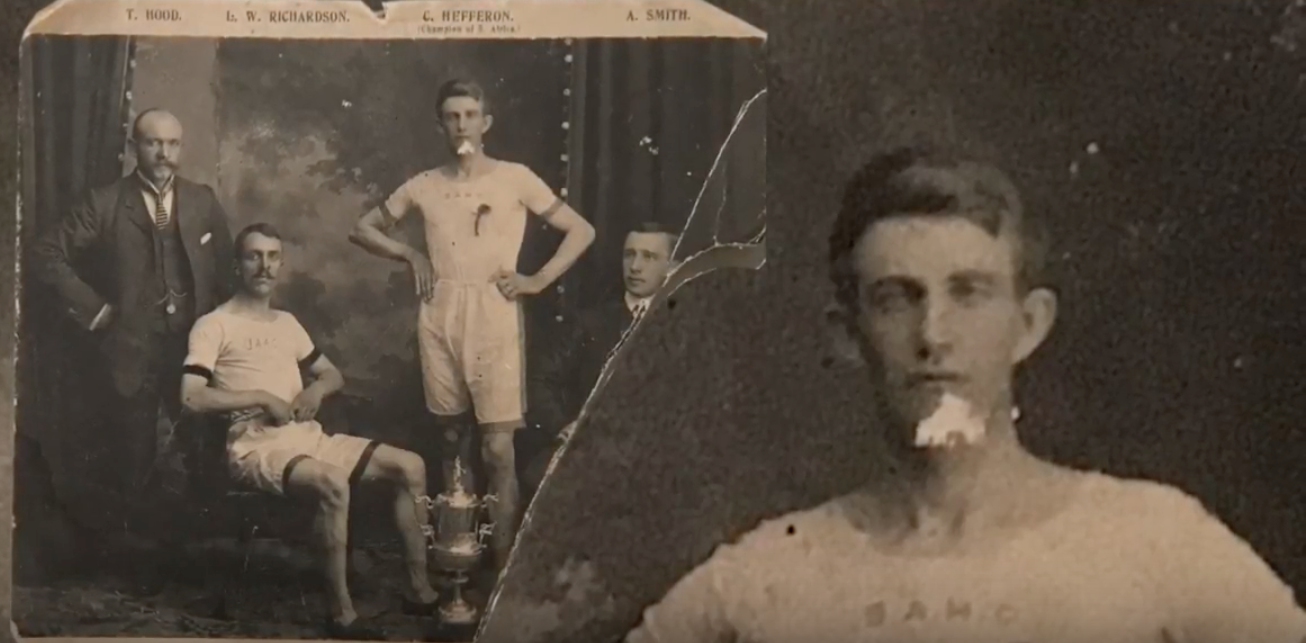 As part of our SilverShorts Doc Project, Colin Hefferon tells the story of how his remarkable grandfather Charlie Hefferon won a silver medal in the 1908 Olympic Marathon in England. Although Charlie ran for South Africa, he spent most of his life in Canada. After fighting with Canadian forces in the Boer War,  he married an Afrikaans woman and remained for a time in South Africa. He was well in the lead near the end of the 1908 marathon when he was given a drink, and  in dramatic fashion his race unravelled. To  think that the Toronto Star's sports writer Lou Marsh may have caused Charlie to falter!  Watch Colin's video.
What we do at Back Lane
Teach students to make "CityShorts" — documentaries with a focus on local neighbourhoods.
Offer in-school photography programs for kids. Grade 5-6 students at Kensington Community School recently completed a Project Kids & Cameras course.  Their work will be on show in January at Ideal Coffee in Kensington market.
Hold  filmmaking and photo classes for kids at our studio. Check out our winter programs. 

Hold  free workshops for seniors interested in telling their stories on video. We thank the federal government's New Horizons for Seniors Program for funding these programs. 

New sessions start in January at our studio.

Want to learn more? Go to our programs page. Call or email us!
Our Next Fundraising Screening: 
Extraordinary Women: The Pioneering Filmmaker
Sunday, March 11, 4 p.m. at the Revue Cinema
The first narrative fiction film ever made was written and directed by a woman in 1896. Alice Guy-Blaché made over 700 films in France and the United States, but in her own lifetime she was forgotten, her work frequently credited to men and most of her films lost. Join us for a screening of The Lost Garden: The Life and Cinema of Alice Guy-Blaché. Early cinema expert and Innis College principal Charlie Keil will introduce the film and take part in a post-screening discussion and Q&A.
Buy in advance on Eventbrite ($13). 
$15 general. $13 seniors/students/Revue members. backlanestudios.ca
To read more about Alice Guy-Blaché  and her work, go to our Extraordinary Women section. 

Our studio is located at 9 Neepawa Ave. in the heart of Roncesvalles Village. Contact us at info@backlanestudios.ca or call 647-313-1654.