Summer Sessions for Kids!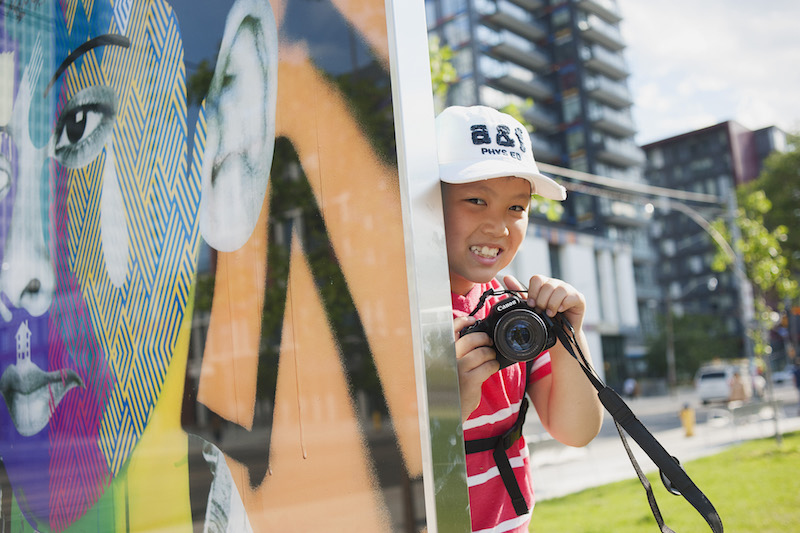 Once again, Back Lanes Studios has some exciting summer programs for students. Here are the dates and the workshops at our studio in the heart of Roncesvalles Village, 9 Neepawa Ave. We are offering classes in both filmmaking and photography. Check out the programs and dates. If the dates don't work for you,  please contact us. We will adjust times and availability depending on enrolment. Our teachers are industry professionals. Classes are small. We supply the equipment. Check out these courses and dates. If you Choose from 4 sessions. Maximum of 6 participants to a class in the filmmaking programs.  Discounts if you sign up with a friend!
Interested? Questions? Email us at info@backlanestudios.ca or call us at 647-313-1654!
1. Making Docs:
Create a short film about the neighbourhood! Develop an idea, learn about cameras, microphones, conduct interviews, write scripts and edit video content. Explore Roncy in new ways through documentary filmmaking. Equipment provided. Instructor: Jordan McTavish (Ages 12+)
Monday August 21-Friday Sept. 1 (10 days). Mornings, 9 a.m. to noon. 

$250
2. Project Kids & Cameras:
Calling all budding photographers! Learn about the fundamentals of digital photography through fun, hands-on, project-based photo activities. Discover the settings on your camera, learn about composition, lighting, and how to best capture the people and places in your neighbourhood! Digital cameras and accessories provided at no extra cost and students will print selected photos everyday for a special neighbourhood photo series. Minimum 5 students required. Instructor: Diana Nazareth (Age: 8+)
Monday, Aug. 21-Friday Aug. 25. Afternoons, 1 p.m. to 4 p.m. $155 
3. Stop-Motion Techniques: 
Using iPads and Macs, kids (will try different stop-motion techniques: Brickfilms (Lego), Pixelation, Cut-outs, Claymation, Whiteboard, Time Lapse and more! Instructor: Jordan McTavish (10+)
Monday, Aug. 28 to Friday, Sept. 1 (5 days). 1 p.m. to 4 p.m. $150 
 If these times don't work with your summer schedule, don't despair. Send us an email or give us a call. More workshops are on the way, and we will try to accommodate.  
SilverShorts: Free Workshops for Seniors 
We are pleased to announce that we've received funding from Ottawa's New Horizons program to work with seniors interested in putting their personal stories on video. We will be presenting at least 8 series of workshops, each involving 6 to 8 two hour sessions. We would like to schedule one series in the summer.  Please contact us if you are interested. We would like to schedule the workshops at a time most convenient for the majority.
Email us at info@backlanestudios.ca or call us at 647-313-1654!
Back to Schools:
Back Lane Studios has completed programs this year at  Bishop Marrocco/Thomas Merton School and Blessed Archbishop Romero.
For Seniors: We have completed a program at the Chartwell Grenadier Retirement Residence and would like to thank the participants!.