Fall Sessions for Kids!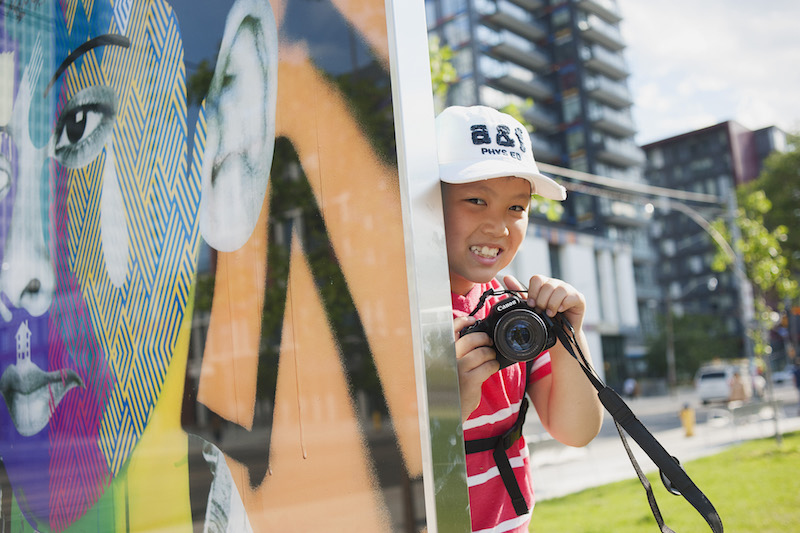 Back Lanes Studios has some exciting after-school and weekend programs for students starting in September at our studio in the heart of Roncesvalles Village, 9 Neepawa Ave. We are offering classes in both filmmaking and photography. Our teachers are industry professionals. Classes are small. We supply equipment. Interested? Questions? Email us at info@backlanestudios.ca or call us at 647-313-1654!
We offer $25 off for former students and 10% off for multiple sign-ups of siblings and friends.
FALL VIDEO PROGRAMS
1. SMART SATURDAYS FOR THE WHOLE FAMILY!
Come out for two "Smart Saturday" sessions, from 1 p.m. to 4 p.m.,  and learn to create content using YOUR  smart phones and tablets as multimedia production studios. Learn about composition and mastering photo manipulation. Create GIFs, produce stop-motion videos and time lapse. Manage your YouTube channel and learn ways to grow  your audience through social media engagement! Two opportunities offered: 
Registration A – October 21 and 28 (2 sessions)
Registration B – November 18 and 25 (2 sessions)
Fee: $45 for two Saturdays. 
*Be prepared to use personal equipment, eg: iPhone, iPad, other phones or  tablets. A limited number of iPads are available. Please inquire when registering.  A minimum of 5-6 participants required for program to take place.
PHOTOGRAPHY PROGRAMS 
What We Provide:
• Digital cameras and portable printers for use during the program.
• Participants will print and take home their favourite photos.
• Taught by Diana Nazareth, a certified Teaching Artist Instructor with Vulnerable Sector Clearance.
1. NEW! PA DAY WITH PROJECT KIDS & CAMERAS
On each PA Day you'll learn about the fundamentals of digital photography through fun, theme-based photo scavenger hunts around Roncesvalles and other creative photo-based activities. You'll also master the settings on your camera, learn about composition, perspective, lighting, elements of design and how to best capture the people and places in your neighbourhood. Digital cameras and accessories provided at no extra cost and students will print their photos in class to take home.
Ages: 9-13. Spots are limited. $50 for each PA Day.  (Snacks are provided, but we request that your child come with a packed lunch.
PA Day: Nov. 17                       PA Day: Dec. 1
Time: 10 a.m.-3 p.m.               Time: 10 a.m.-3 p.m.
Theme: Looking for Light     Theme: Shutter Speed
Free Workshops for Seniors 
Come to our studio in the heart of Roncesvalles for  free video workshops. New programs start in October. We are offering a choice of morning or afternoons. Learn some basics about making a video. Tell some of your family stories. Describe what it was like when you were growing up. Talk about a favourite item or integrate stories with photographs and memorabilia. And it's all free. You will have two experienced filmmakers to help you!
Six morning sessions, 10 a.m. to 12:30 p.m., Oct. 3-Nov. 7

Six afternoon sessions, 1 p.m. to 3:30 p.m., Oct. 19-Nov. 23
Email us at info@backlanestudios.ca or call us at 647-313-1654!
Back to Schools:
We are heading back to school this fall for another three-week session with a Grade 12 class at Bishop Marrocco/Thomas Merton School.
We are also conducting a photography program at Kensington Community School with students in Grade 5/6.
For Seniors:  Free video making sessions are We have completed a program at the Chartwell Grenadier Retirement Residence and would like to thank the participants!.