The SilverShorts Doc Project:  
Record your memories!  Make a film your family will appreciate!
How many of us missed the opportunity to learn about the lives of our parents and grandparents? And how many of us people of a certain age have collections of letters, mementos and photos, and don't know what to do with them?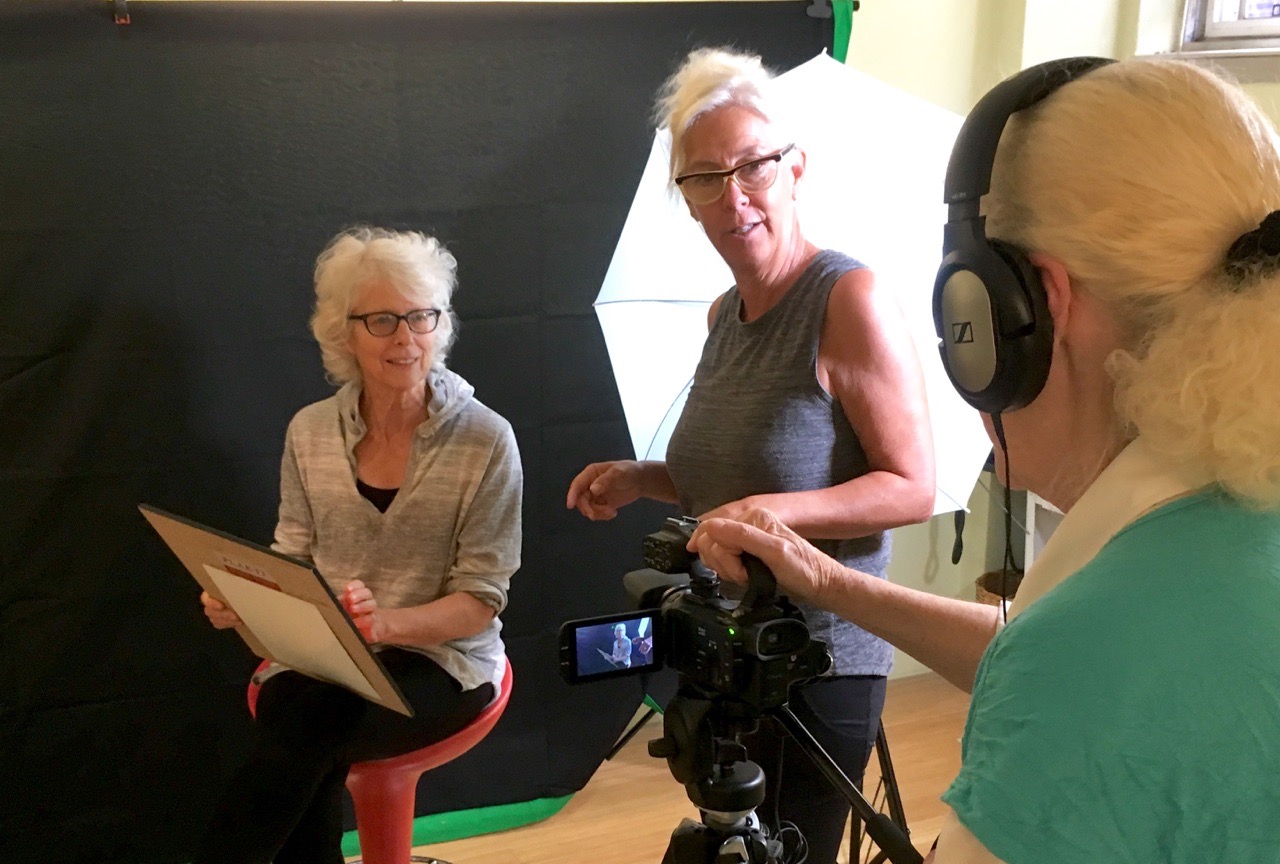 Why not start curating those materials and recording reminiscences with the help of video. Thanks to funding from the federal New Horizons for Seniors Program, Back Lane Studios is able to offer  free video-making workshops for the 55-plus.
New six-week programs start in our studio, Thursday, January 4, 2018. Please email us if you're interested: info@backlanestudios.ca . We are located at 9 Neepawa Ave. in the heart of Toronto's Roncesvalles Village. 
Would your children or grandchildren be interested to interviewing and recording you or another relative,  friend or neighbour. Think in terms of an intergenerational project, and talk to us! We have just completed an intergenerational project with high-school students at Bishop Marrocco/Thomas Merton High School gathering stories of their parents, grandparents or friends with interesting and moving results.
We offer programs at our studio in Roncesvalles Village (one block south of Howard Park, just east off Roncesvalles Ave. at 9 Neepawa Ave.)  But we can also hold workshops at other locations, and bring the necessary equipment. If you know a group of six or more people who might be interested, please let us know. (info@backlanestudios.ca)
Here are class times starting over the next few weeks:
A new program of six sessions starts Thursday, Jan. 4, 10 a.m. and will run for six weeks, once a week. Call us or email if you're interested.  We will also likely be offering an afternoon program, also starting Jan. 4, from 1 p.m. to 3:30 p.m. 
Currently Underway: 
Six afternoon sessions late Monday afternoons, 1:00 p.m. to 3:30 p.m., Nov. 6-Dec. 11 (Times can be adjusted based on participants availability and preferences.)
Just Finished:
Tuesday mornings, 10 a.m. to 12:30 p.m., Oct. 10-Nov. 14. 

Six afternoon sessions on Thursdays, 1 p.m. to 3:30 p.m., Oct. 26-Nov. 30
Email us at info@backlanestudios.ca or call us at 647-313-1654!