Photography Classes on PA Days

 

PD Day Workshop for FEB. 16 was SOLD OUT!
We will be scheduling another PD Day workshop on June 8.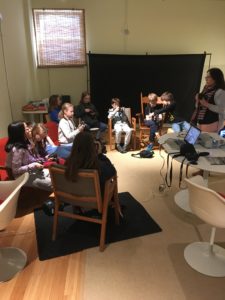 Photographer and instructor Diana Nazareth uses creative photo-based activities to teach small groups about  camera settings, composition,  perspective, lighting and elements of design. We provide the cameras, and after each session the kids get to print their photos. They learn how best to capture people and places in the Roncesvalles neighbourhood.
Ages: 9-13. Maximum 10 participants per session. $60 for each PA Day.  (Snacks are provided, but we request that your child come with a packed lunch.)
A Testimonial: Here's what Kensington Community School teacher Brenda Dalglish had to say about the Kids and Camera workshop provided by Diana and filmmaker Jordan McTavish last fall: "The photography program with Diana and Jordan was, without a doubt, the best activity my junior students have participated in."
What We Provide:
• Digital cameras and portable printers for use during the program.
• Participants will print and take home their favourite photos.
• Taught by Diana Nazareth, a certified Teaching Artist Instructor with Vulnerable Sector Clearance.
Back Lane Studios will be participating in the 2018 Scotiabank Contact Photography festival in May, showcasing the work kids have done in our workshops, both in schools and at the studio. Samples of your child's work could be put on display!
What Kids Have Done:  Below are a few samples of work by kids, ages 10-13, during summer photo camps!