A Great Program for March Break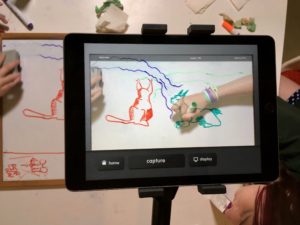 Kids love Stop Motion, and our digital devices are making this filmmaking technique easier to do. 
Why not introduce your child to the potential of Stop Motion during the 2018 March Break. Instructor Jordan McTavish, a big fan of Stop Motion, will be offering an afternoon program for kids 10-13.
Students will use a variety of materials – plasticine, Lego, drawing and action figures – to create short stop-motion videos, with narration and sound.
The time and dates: March 12-16, 1 p.m. to 4 p.m.
Fee: $175, with cameras and materials supplied. 
Enrol by clicking here to go to the Eventbrite site.  Questions? Email info@backlanestudios.ca or call 647-313-1654.